Buy and Sell with Expert Realty
With Expert Realty you Save Time
Personal and Professional Real Estate Services Since 2004
Make Smart Sales and Purchases
Understanding your rights and responsibilities in connection with the sale or purchase of real estate requires the assistance of an experienced professional. Get the Expert Realty advantage today!
All Property Services
Expert Realty can help with the sale or purchase of residential, commercial and industrial properties as well as raw land in Maryland and the District of Columbia.  We also have a property management division to assist with the rental and management of your investment properties.
Renovation Projects
Expert Realty has extensive experience in renovation projects such as tear-downs and residential construction on vacant lots. Thinking of selling your home and downsizing? Let Expert Realty bring you a cash buyer and a no hassle deal.  Looking for a suitable property on which to build your dream home? Expert Realty specializes in finding hard to get infill lots in desirable locations.
Full List of Services
Expert Realty provides a range of services to suit your needs.  Perhaps managing your properties are overwhelming at this time, contact Expert Realty.  View the List of Services which highlights all that we can provide.
Search By Local Neighborhood
Register and save your searches! No more time lost reviewing the same information. Stay up to date and find area Open Houses by neighborhood.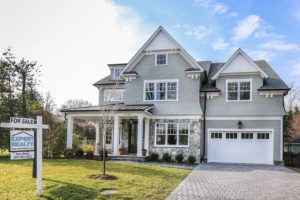 Neighborhood Experts
Whether you are buying or selling close in or farther out, our services ensure Sellers find more value and Buyers identify homes that meet their needs and budget.
Property Management
Full service management.  Call us to handle your rental needs by determining markert value and handling your rental requirements at an affordable price.